Sassy CGC TDI
12/28/95 - 6/9/09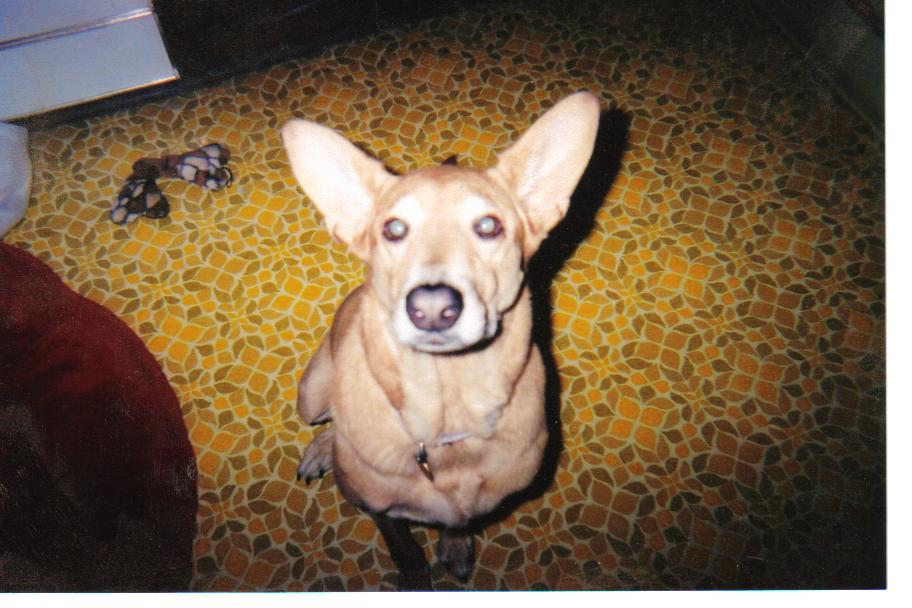 Because of her color and ears, I had many folks question whether she was a Pharaoh Hound mix before I even knew what a Pharaoh hound was. I don't believe she is, but I don't really know what she is a mixture of, but she is a wonderful companion and has seen me through a lot. I often refer to her as my "Old Shep", always nearby or at my side. According to an animal communicator she is an old soul and has seen a lot. She is very in tune with my feelings and seems to know how to comfort me when I need it.
A wonderful "Aunt" Sassy to all the Pharaoh hound puppies, tending to them when their Mom needs a break. She enjoys teaching the pups to play tug and to retrieve the ball. She isn't much of a disciplinarian to the pups, as I believe she will always be a puppy at heart and she doesn't like being the "heavy"--- it's no fun.
Sassy crossed rainbow bridge after a diagnosis of cancer of the scapula. She was a wonderful companion for 13.5 years and will be dearly missed by me and the Pharaohs that she helped to raise. Run and play pain-free girl with your boy Phantom. Find yourself a new rosebush to lie under and I will look for you there.