Litter # 4 Litter
"The Secret Litter"
Whelped - May 13, 2011 (in Suwanee, GA by Brianna Brown)
3 Puppies - 1 bitch and 2 dogs
My fourth litter was born May 13, 2011. The sire of the litter is the very gentle and handsome, Antefa's Pyrramus (Bubby), and the dam is beautiful and versatile Phancy (CharmedWons Phlash of Bling) from my first litter. This is a line-breeding on some of the fabulous older Antefa Pharaohs of Sweden.
"Bubby" "Phancy"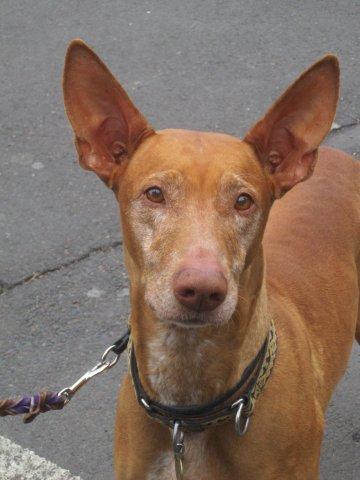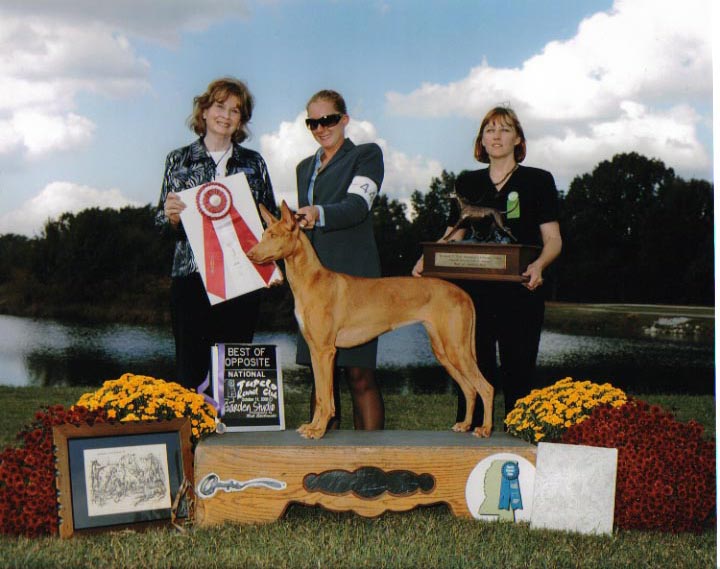 Ch Antefa's Pyrramus UKC BIS, UKC-Ch & AKC DC
Hips - Fair CharmedWons Phlash of Bling
Knees, Thyroid, Eyes - Untested OA OAJ RA SC FCh HIC CGC VCX CHIC
Hips - Good
Knees, Thyroid, Eyes - all Normal
Puppies Pedigree:
Fallohide King Ramses

Pharaoh Ramses Arthemis

Leetbank Arusa

Antefa's Jabbah Kaa

COI10 = 6%

Antefa's Bchepherure

Antefa's Farah Dibah

Antefa's Crio-Sphinx

Ch Antefa's Pyrramus

Ch Kbir Ramses El-Kabul

COI10 = 4.2%

DC Farao Anubis Ramses

ROM *

COI10 = 10.3%

Ch Enigma Shining Hickory

COI10 = 10.2%

Antefa's L'Odeah

Ch Antefa's Hapi

COI10 = 11.8%

Antefa's Kahira

Antefa's Farah Dibah

Ch Kbir Ramses El-Kabul

COI10 = 4.2%

DC Farao Anubis Ramses

ROM *

COI10 = 10.3%

Ch Enigma Shining Hickory

COI10 = 10.2%

Ch Antefa's Minas Tirith

ROM *

COI10 = 15.1%

Ch Antefa's Hakem

COI10 = 11.8%

Ch Puressence Dandaloo Doowi

COI10 = 19.7%

Ch Antefa's Joppedi Joppeda

COI10 = 6%

Ch CharmedWons Phlash of Bling

VCX

COI10 = 11.4%

Ch Antefa's Hapi

COI10 = 11.8%

Ch Enigma Sovereign Journey

ROM *

COI10 = 24.3%

Ch Enigma Sophia

COI10 = 13.3%

DC Sunwinds Sovrin Scheherazade ROMX VC

COI10 = 5.3%

Ch Sunwinds Tet Neim Khu Bennu

COI10 = 14.7%

DC Khufu's Navidad Sunwind

COI10 = 20.9%

ROM * =ROM qualified

Ch Khufu's Will-O'-The Wisp

COI10 = 16.8%